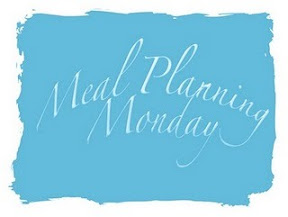 I can't believe its Monday already, where did the last week go! It's time for meal planning Monday again, inspired by the wonderful
At Home With Mrs M
Go and give her site a look for other meal plans to inspire you!
Herbed chicken with roasted peppers, tomato and sweet potato wedges (Syn Free)
Chickpea and roasted red pepper pilaf (2.5 Syns)
Stir fry vegetables and rice noodles (Syn Free)
Butter chicken (Syn Free!)
Sticky 5-spice gammon (1 Syn)
Cheesy pasta and bacon (Syn Free if use cheese as HE)
Jacket Potato, beans and ham (Syn Free)
As usual, I'm following
Slimming World
plan (Extra Easy), although following a
'a little melt down'
I've decided to give myself a little bit of holiday. So for snacks and lunches I'll be a little less strict. Happily, I enjoy the Slimming World recipes so much the main meals are staying on plan!
Don't forget for more inspiration, take a quick look at
At Home With Mrs M
and fingers crossed I won't have put on too many pounds with my break from plan!